O Bona Delta Excursions
The House Boat "Ngwesi"
The Nature You Love. The Comfort You Need.
Your Okavango Delta Excursion
We are offering fully furnished, 'Old Africa' Style houseboat for hire in the panhandle of the beautiful Okavango Delta in Northern Botswana.
The Okavango Delta is an idyllic wetland in the middle of a desert, aptly called 'The Jewel of the Kalahari', home to the most astonishing proliferation of bird, animal and aquatic life. The Houseboat offers the rare opportunity to experience this wetland paradise in comfort, as you float along the waterways in peace viewing the magnificent bird and animal life.
At O Bona Delta Excursions' House Boat, you will spend your days cruising the waterways, fishing and relaxing in unique serenity. Guests enjoy exceptional birding and angling opportunities as well as a chance to view the rare sitatunga antelope, or watch elephants feeding on palm fringed islands. You can try your hand at catching the mighty tiger-fish or go for bream and enjoy your catch for dinner.
The hushed silence makes it all more peaceful and the knowledge that you are in deepest Africa make your experience utterly compelling.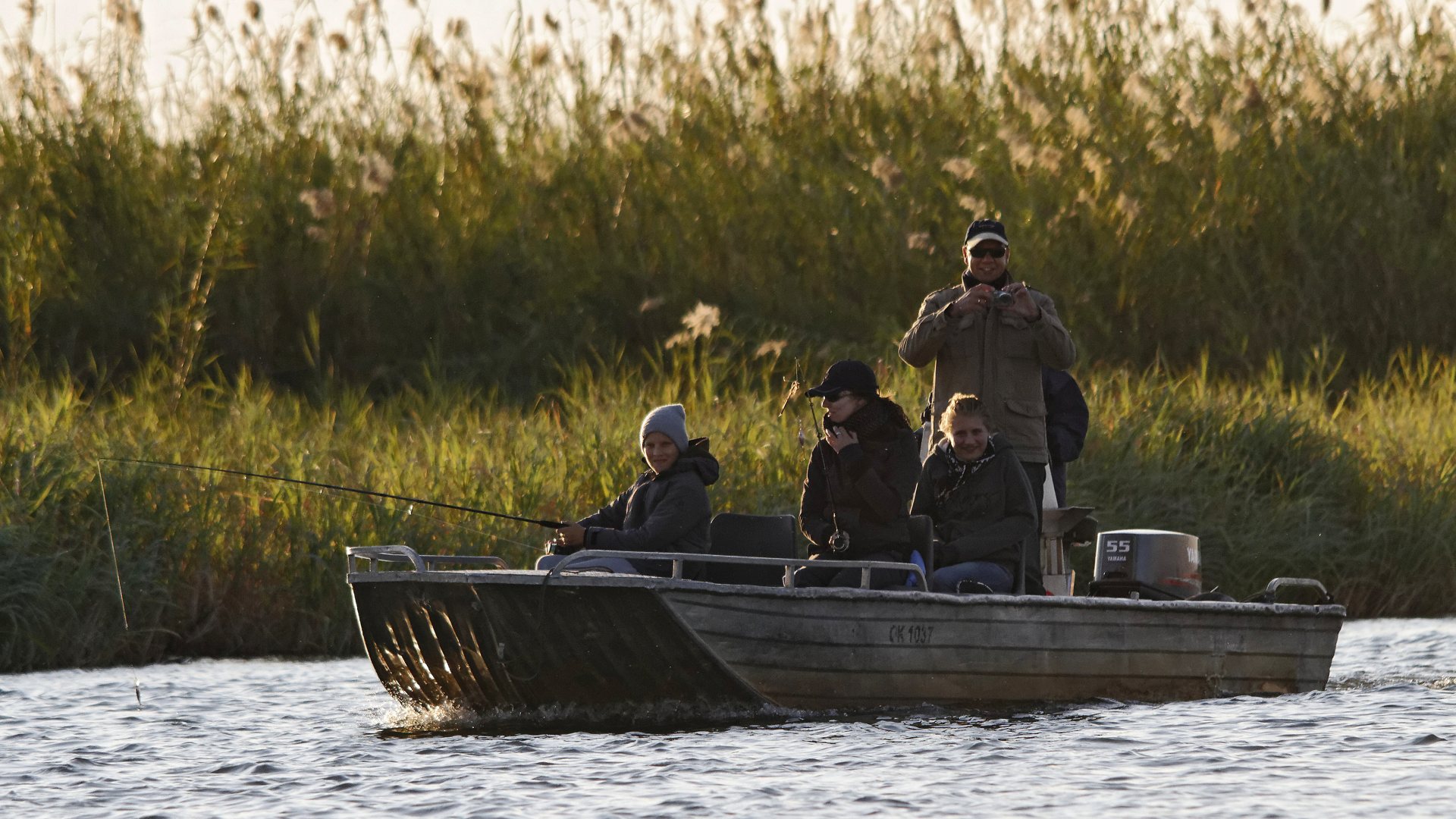 Activities
Although relaxing on board satisfies most of our guests we offer many activities to satisfy those who like their holidays to be busy. You can enjoy fantastic fly and sport fishing (not available throughout the year), relax whilst being 'poled' by your own guide in a dugout canoe, do a village tour, or a spectacular scenic flight, or if you have time you can camp overnight or even undertake a multi-day adventure that will see you travelling through the Okavango's varied habitats.
Look forward to:
Fishing
Mokoro (Dugout Canoe) Trips
Camping trips
Extra Activities: Village Tours, Scenic Flights, Birding, Helicopter Scenic Flights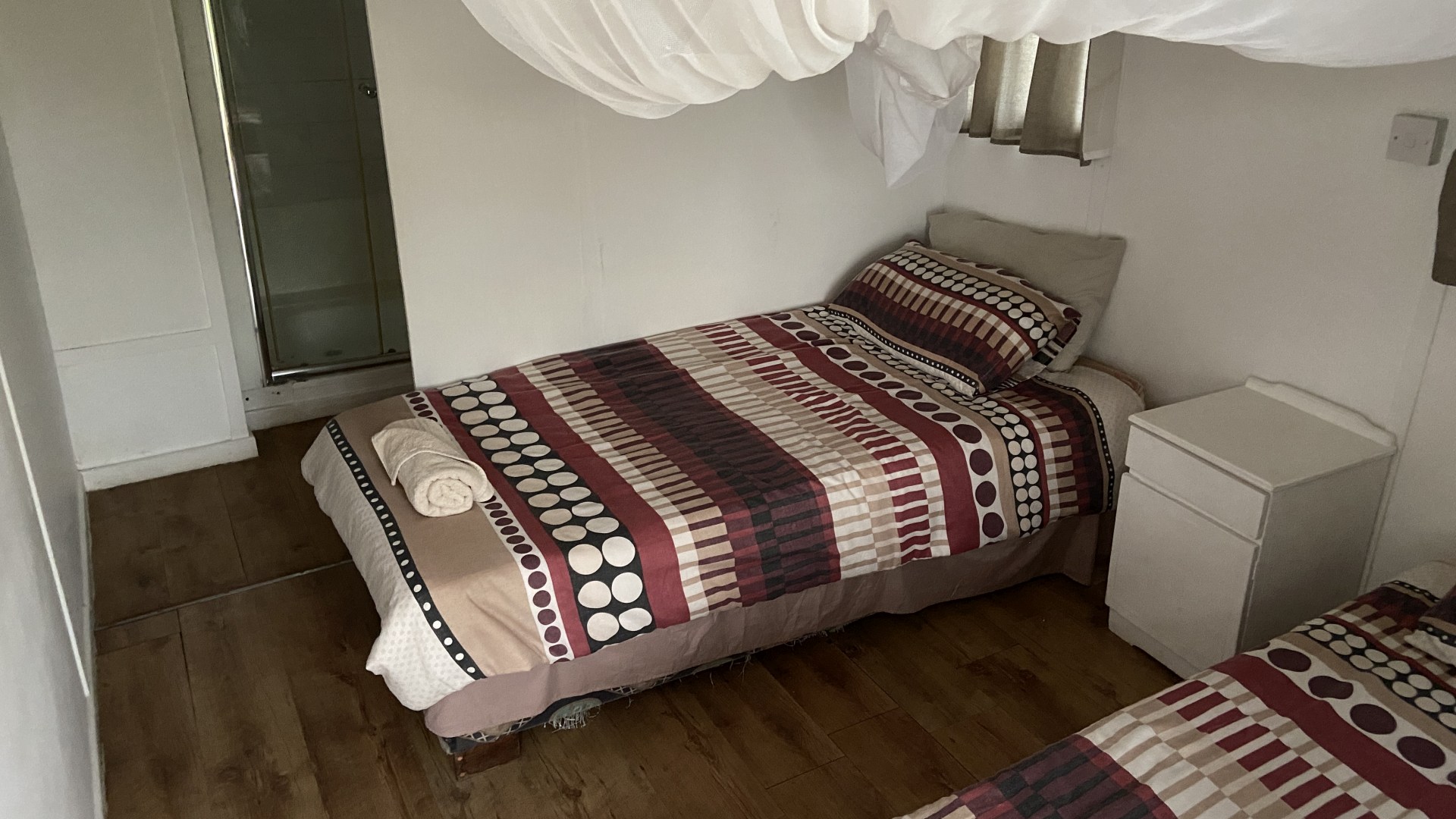 Rooms & Facilities
Ngwesi is perfect for smaller groups and has an enclosed dining area on the upper deck including a well stocked bar. A maximum of 16 people can be accommodated on Ngwesi. There are 4 x Double en-suite cabins & 4 x Twin en-suite Cabins with all 8 x Cabins equal in standard and size allowing for all guests to be equal.
Look forward to:
Double en-suite cabins & Twin en-suite Cabins
en-suite bathroom
charging facilities for phones and camera

s

well stocked bar with assorted wines, beers, spirits and soft drinks

enclosed dining area on the upper deck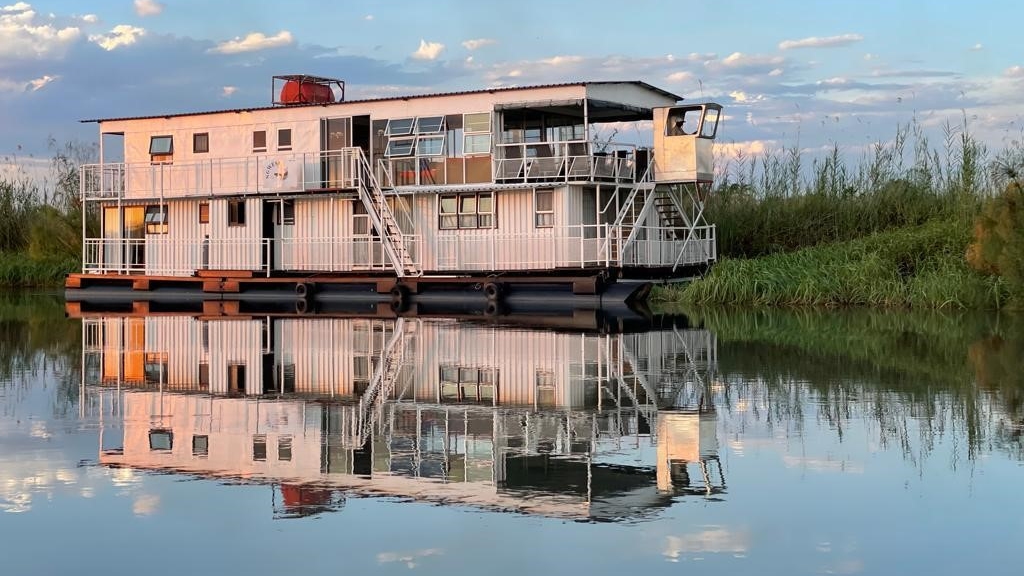 Locations
Our 'Old Africa' Style Houseboat 'Ngwesi' allows you to experience the quintessential Okavango experience. Sleeping on board you experience the rhythms of the Delta, the gentle lull of the river, the rise and fall of the sun, the haunting cry of the fish eagle and cheerful grunting of the hippo. Our boats are moored on the main channel of the Okavango River, near the village of Seronga, in an area that offers fantastic fishing, papyrus beds and charming palm islands.
Look forward to:
astonishing proliferation of bird, animal and aquatic life
stunning wetland landscapes
ACTIVITIES
Learn more about the great national parks and the fantastic wildlife that await you on your private mobile safari in Botswana. We've put together lots of interesting facts for you in our online field guide!
Reservation and contact
+267 (0)73 894 155  |  res@obona-lodges.com